Below are the Coleco variations. We are showing you samples of scans so you can better understand what you are looking for.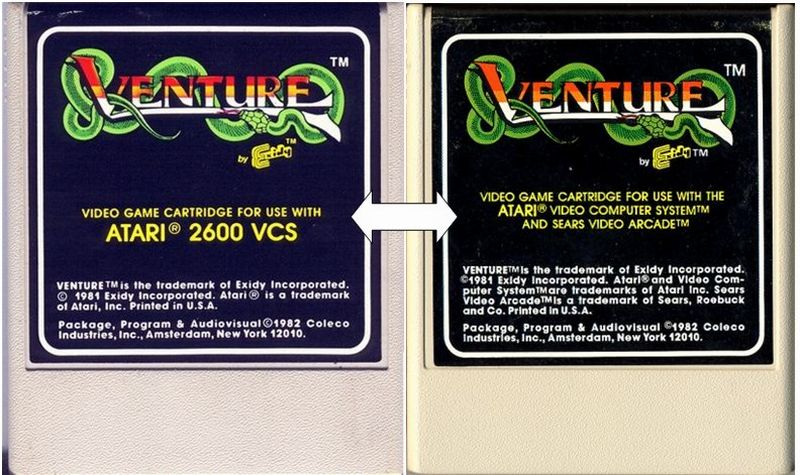 Above we see the label variation for Venture. Most of the Coleco titles have this variation. The arrows point directly to what you are looking at. On the left, you have the 2 line "use with.." variation and on the right is the 3 line. Most of the variations that occur with Coleco titles are with the mold and not the label.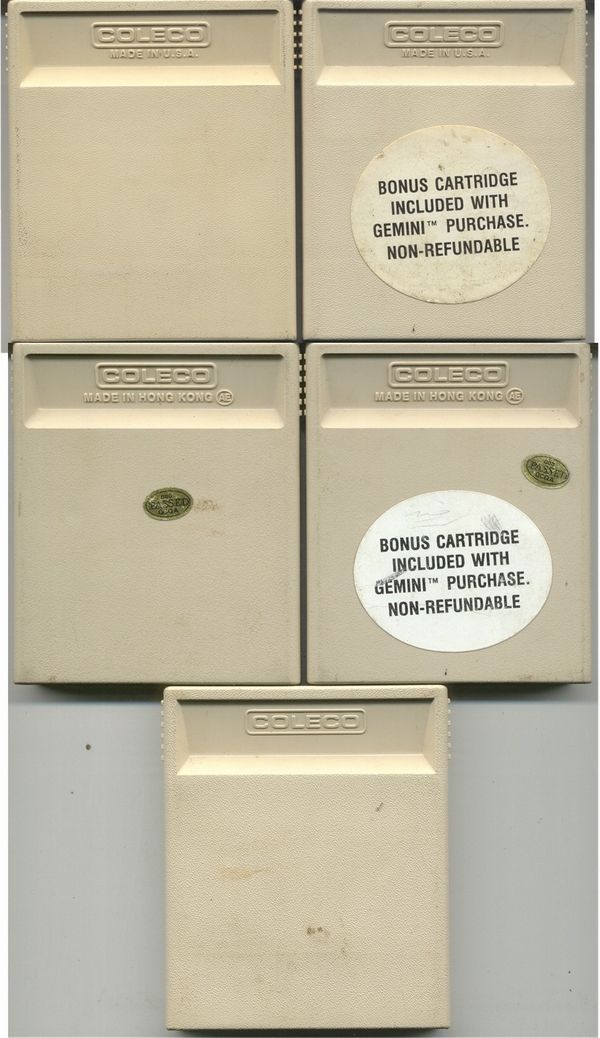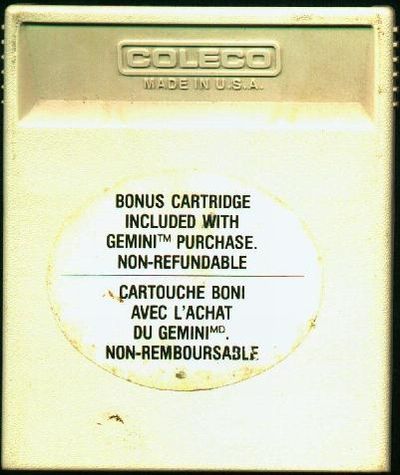 Above we have the 5 different molds for Coleco. I believe that is all of them, and if there are any others I missed, I'll try and add them. The top two are the Made in U.S.A versions, one with the Gemini sticker. The middle two are the Made in Hong Kong versions, one with Gemini sticker. The bottom one has only COLECO molded at the top, there is no Made in. I've not noted the gold QCQA sticker, since many have this label, and it's easily removed to create a "non-sticker" version. The second picture below shows the French (Canadian) version of the Gemini sticker, this one came from Mouse Trap, but it's possible there is one for Donkey Kong or Venture.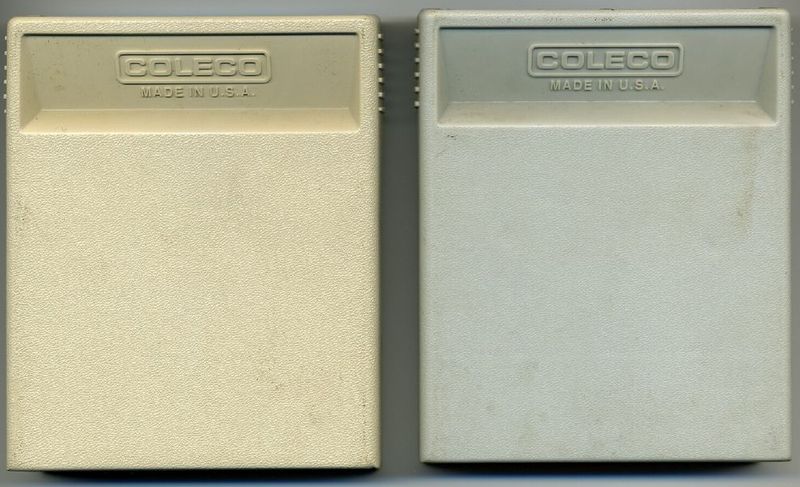 Above we see the difference between the beige color cartridge and the grey.